 Segment your leads with surveys
Create surveys, segment leads based on their interests, and automatically send the data to your favorite CRM!
How Chris Ducker Segmented His Audience Into 3 Types of Buyers
Testimonial from Antonio Centeno:
Testimonial from Josh Eaton:
Discover how James Wedmore uses Survey Funnel
to segment his buyers and get more sales:
Get started with these three popular surveys:
The New Product Survey
Learn More
The New Product Survey is designed to find out what your audience's needs and interests are, and break those down into 3-5 segments.
The New Lead Survey
Learn More
The New Lead Survey is an upgrade to the traditional opt-in form. For each new lead you'll also identify their biggest challenge.
The Non-Buyer Survey
Learn More
Instead of writing off a non-buyer, create a quick one-question survey that asks "Why didn't you purchase my course/book/offer?"
Integrate with almost every email provider + landing page builder + CRM, including: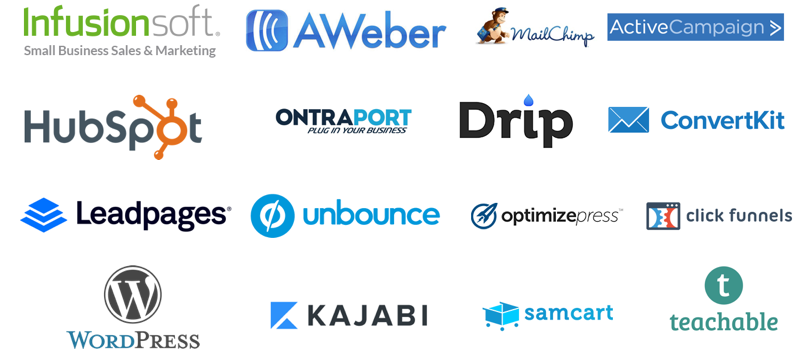 Connect with 750+ apps through our Zapier integration:
Branch Logic
Branch Logic gives you the ability to say "If someone answers 'Yes' to Question A, show them Question B next", but if they answer "No" to Question A, show them Question C next."
Explore Branch Logic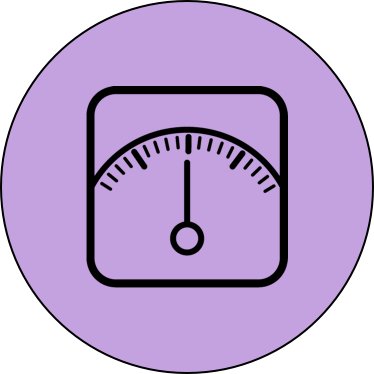 Scoring
You can use Scoring in Survey Funnel to create a "Buzz Feed Style" score-based quiz for your audience. Assign a score to each answer option and create actions based on the total score.
Explore Scoring
Rules
Rules is one of the most powerful features in the new Survey Funnel. You can use Rules to build a series of "if-then" statements that control what happens after the survey is submitted.
Explore Rules
Create your first survey in 10 minutes or less!
Not only is the interface gorgeous and easy to use, the survey logic is intuitive and offers tons of flexibility. Survey Funnel will take my marketing to a whole new level.
If you haven't implemented this yet, what are you waiting on? It works!
Easy Pricing
After your free trial, plans start at $24 per month and are based on completed surveys/leads. Up to 20 surveys per month is $24, Up to 40 is $40, unlimited for $70.
Get started free
No credit card needed:
Free setup and advice
Hosted, embedded, pop-ups
Use on unlimited websites
Priority email support